Genevieve Supple  & Todd Morgan  – 4.9.16
THE COUPLE
Minnesotans Genevieve (Gen) and Todd attended the same high school, but didn't meet until college. A casual birthday drink made the courtship official, then two-and-a-half years later, Todd produced the ultimate surprise proposal to outwit Gen who eagerly anticipated the ask. The couple arrived home after a trip to Boston (celebrating Gen's sister's engagement) and to Gen's amazement, rose petals and candlelight filled their apartment. "As I continued to walk, there were more petals, candles, champagne and chocolates," Gen says. "Todd got down on his knee and engaged we were."
THE WEDDING
Todd introduced Gen to Park City while visiting his family's vacation home. When it came to choosing the wedding venue, an outdoor ceremony with sensational views for a small guest list—only 50—was a must, and Deer Valley's Montage fit the bill. "[April] is so unique. It's the last month you can ski—but the best part is—you can ski in shorts," Gen says. "We loved that while some guests went skiing others went golfing."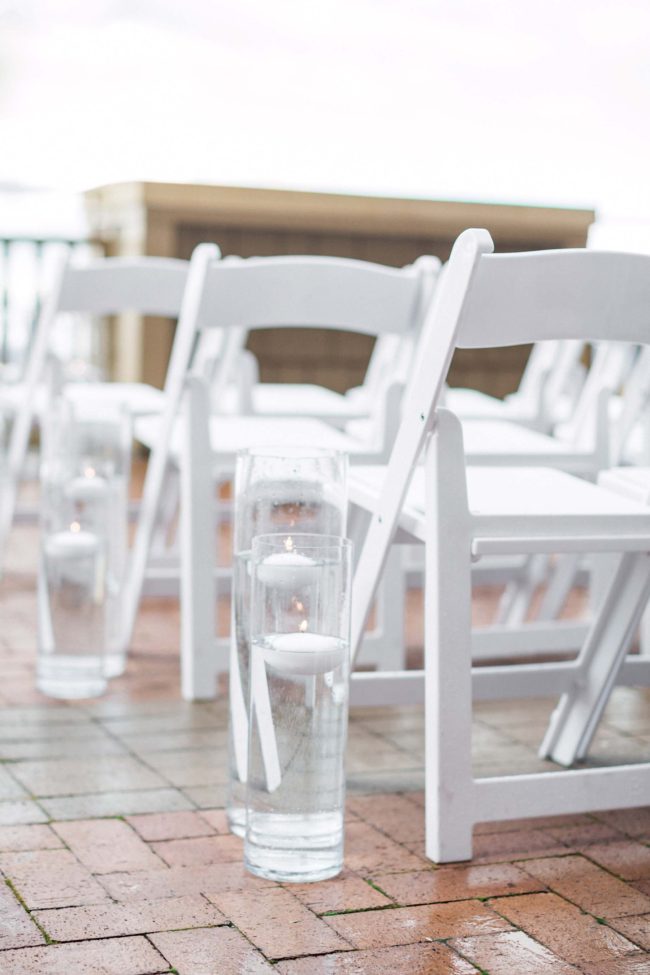 THE MOOD
"We didn't want the wedding to be trendy or too busy," Gen says of the duo's commitment to host a weekend full of activities and gatherings. A minimal black-and-white palette performed as a subtle backdrop to  the scenic mountainside and views. "We wanted the wedding to be about all of the love and support we have in our lives, and to throw a beautiful and awesome party for everyone."
THE MENU
"We wanted people to love their food," Gen explains. "Many of our guests said what we were hoping to hear: 'This was the best wedding food I've ever had.'" Appetizers included Brie, garlic and strawberry tartare, Captain Crunch chicken nuggets, honey-mustard tenderloin tip au poivre tartlet, and prosciutto-wrapped scallops with sage. Cobb salad proceeded pre-selected entrees of seared Chilean sea bass, Wagyu short rib, chicken breast or eggplant fritter.
MOST MEMORABLE MOMENT 
"After we were married, we walked down the aisle and had this moment by ourselves when we just looked at one another and started to tear up," Genevieve says. "We were absolutely thrilled, excited and just totally taken with one another."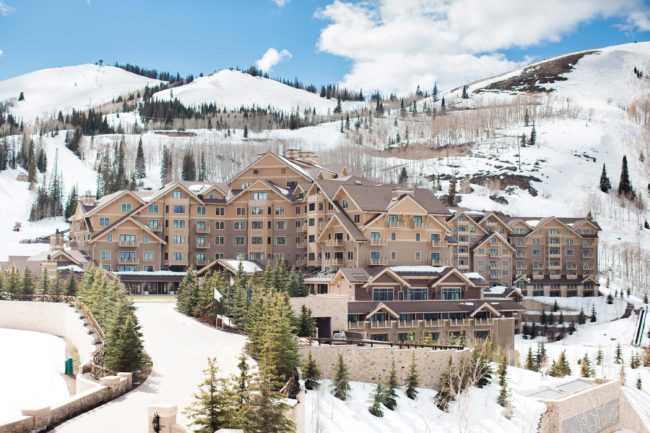 See more inside the 2017 issue.
THE DETAILS
Photography: Carla Boecklin, Park City
Venue, catering, cake and after party: Montage, Deer Valley
Planner: Rachel Derman Events, Park City
Florals and table rentals: Decoration Inc., SLC
Transportation: All Resort Group, Park City
Hair and makeup: Whitney Reck at Montage, Deer Valley
Rentals: Montage, Deer Valley
Entertainment: Oskar & Julia; DJ Dolph
Rehearsal dinner: Blue Sky Ranch, Wanship